Downline Of Leaders
---
Some cold hard facts….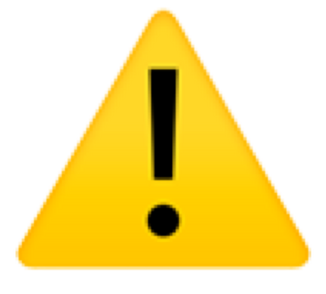 97% of Network Marketers:
>Recruit fewer than 2 people
>Are losing money
>Quit after 6 months
Ouch!

The #1 problem in the MLM & Network Marketing industry and why 97% of marketers fail is....….


Lack of duplicatable LEADERSHIP!

Are you one of the 97%?

Are you frustrated?…unconfident?…on the verge of giving up?
Listen…
Whether if you've failed in the past, or have yet to start... make the decision TODAY to create the success you deserve!
I spent YEARS company-hopping and failing in MLM, until I found a mentor, and then realized the solution I needed to come up with to solve my problem.

This same solution is what I GIVE to you when you join my downline. A true duplicatable system that you will be able to leverage when talking with any prospect, and GIVE to everyone you enroll onto your team, for FREE. The secret is to be a leader that can immediately empower your team with the tools and system they need to succeed as leaders themselves. That is, everyone becomes a leader, independent of his or her upline, as quickly as possible...right on down the line. In order to have success in Network Marketing, you must decide to be a leader and CULTIVATE leadership in your organization.
I'm building an exclusive, invite-only tribe of elite Networkers who want to make a BIG impact in the lives of others, as well as themselves.
This opportunity is only open for a select few who are motivated, servant-hearted, Leadership-driven and...REALLY want to succeed.
I know without a doubt that I've been called to personally help and mentor Network Marketers who have failed and continue to struggle in MLM...but refuse to give up. It's my duty!
What you get when you join my Downline:
Duplicatable launch Kit: Effectively & quickly launch your business. Give this to everyone you enroll. This automates training. Everyone wins!

The ONE service & product that 99% of American families need RIGHT NOW, to thrive in the current post-pandemic economy and WIN financially.

Auto-lead gen system: Never run out of people to talk to. Have qualified prospects calling you daily!

Secret PROVEN strategy to get your presentation in front of friends & family without any awkwardness, chasing or begging! This alone is worth GOLD!

Auto-recruiting system: Get eyeballs on your presentation and have prospects auto enrolling onto your team, without ever having to prospect them.

Instant CASH pay raise if you're a current W-2 employee.

Team community: Exclusive community of rockstar networkers and 6-7 figure earners, who mentor daily.

The freedom to be you, with no pressure to "produce or be kicked to the curb".

Me! Yes, you get me as your upline, my experience, mentorship and friendship.

FREE Go Pro ebook by Eric Worre.

More bonus material that I can't mention here...exclusive to those in my downline only!
Step #1 - Click below to watch a 10 minute presentation video. Get your $50 cash rewards gift card (my gift to you for simply taking a look).

Step #2 - Jump on the phone, OR TEXT for a quick chat…

Step #3 - Enroll in my downline. Get your Launch Kit and EVERTHING included above.
The importance of mentorship, in The Downline Of Leaders
---
I look forward to working with you. Here's to your success!
-Ramahn Henderson